THE FUTURE OF JOBS: FINANCE PROFESSION
Views 747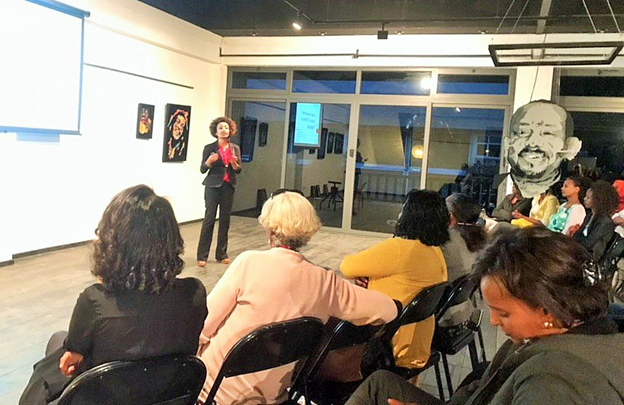 Sara T. of ICANJOBS was invited to speak at THE 6TH WOMEN IN FINANCE event on December 26, 2019,under the theme of strategies, opportunities, challenges and experiences in career advancement, with focus of Finance profession.
As it is well researched and documented on The Future of Jobs Report 2018 by the World Economic Forum, Automation, robotization and digitization is impacting occupations (positively and not so positively). As a result, there are declining as well as growing occupations. If you look at The Jobs Landscape 2022 (below) , some finance professions are among the declining and being replaced by machines. On the other hand, there are also growing professions, for example, in technology and data related fields such as Software and app developers, e-commerce, social media specialists etc are recent/ growing roles globally.
Whether you live in Ethiopia or elsewhere, these changes and disruptions are inevitably universal to any context. If your job is highly repetitive, you are very likely or eventually going to be replaced by machine.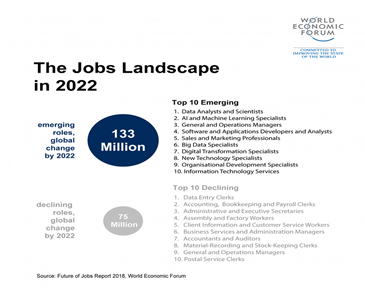 Hence, It is critically important to look at what the trend is in your field. Then, focus and invest on skills development to stay relevant and be well prepared for future opportunities not only in the finance profession but also any type of occupation. The good news is there are still things that machines are not replacing humans for such as Leadership, Emotional Intelligence, Agility, Critical and analytical thinking, Reasoning, problem solving and ideation etc.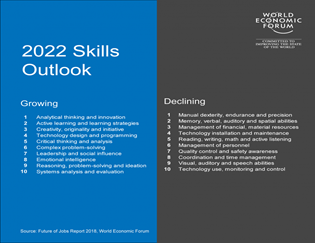 This event is, organized and led by RENEW strategies https://renewstrategies.com and powered by the Global Affairs Canada. And It is aimed at empowering and connecting women in the finance world.
---