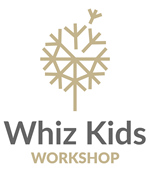 Whiz Kids Workshop
Addis Ababa ,Ethiopia
Whiz Kids Workshop, founded in 2005, is an Ethiopian-led, innovative social enterprise that focuses on improving
the lives of children and youth through educational media. We believe that mass-media is the most cost-effective
and immediate way to spark young imaginations and make an impact on education. We use existing research on
mass-media education, new lower-cost technologies for media creation, and the wide reach of television, radio,
print and cell phones to put that belief into practice. Our content covers topics that include literacy, health
education, character building and social-emotional learning to prepare children and youth for success in life.
Whiz Kids has produced three television series that inspire, engage and empower Ethiopian youth age 3 to 18,
including Involve Me, Little Investigators, Tibeb Girls and the award winning show Tsehai Loves Learning. In
addition, Whiz Kids Workshop has published over 100 titles of children's books in over seven mother tongue
languages in Ethiopia.
Whiz Kids won numerous international awards for its innovation, impact and excellent quality of products. Whiz
Kids has extensive experience working with local and international NGOs and works in partnership with the
Ministry of Education, the Ministry of Health and Ethiopian Broadcasting Corporation. Visit our website
at http://www.whizkidsworkshop.com/ to learn more.