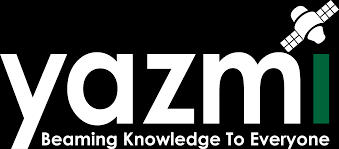 Yazmi
(092) 342-7836
Addis Ababa ,Ethiopia
provides an end-to-end satellite-based solution to seamlessly deliver content, irrespective of the Internet and electric grid.

Yazmi collaborates with governments, international development partners and private sector entities to deliver information about education, health and agriculture to populations in Africa, the Middle East and Asia. Our solution enables stakeholders to improve efficiencies in these sectors and quantify the impact of their respective programs.

Our Mission: Provide immediate connectivity to transformative information in a manner that is superior to any other alternative. Specifically, information for constituencies that are disconnected from life changing information and living in dispersed geographies.

Our Vision: In a manner that is breath-taking in coverage and more effective than all other alternatives, Yazmi's dynamic ecosystem creates access through connectivity, the value of which, allows for a bridge to a better life, health, understanding and a better tomorrow for the millions of people who are connected by Yazmi.